The effects of chemical pollution on the bioturbation potential of estuarine intertidal mudflats
Mazik, K.; Elliott, M.
Authors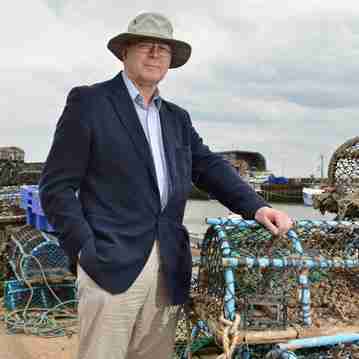 Professor Mike Elliott Mike.Elliott@hull.ac.uk
Professor of Estuarine and Coastal Sciences/ Research Professor, Institute of Estuarine and Coastal Studies
Abstract
Bioturbation by benthic infauna has important implications for the fate of contaminants as well as for changes to the sediment structure, chemistry and transport characteristics. There is an extensive literature dealing with the influence of sedimentary variables on the structure and function of infaunal marine and estuarine organisms but less is known of the converse, the influence of biota on sedimentary structure. Although some work has been carried out regarding spatial and temporal patterns of bioturbation, little attention has been given to the effects of pollution. The paper gives a framework of animal sediment relationships in an intertidal environment and discusses the general role of macrofauna in structuring and modifying sedimentary features. A brief outline of the various techniques used for quantifying the degree of bioturbation is given and some of these techniques have then been used to demonstrate the effect of a petrochemical discharge on the bioturbation potential of intertidal communities in the Humber estuary, eastern England. These studies indicate an increase in bioturbation with increasing distance from the source of pollution, not only because of differences in abundance, animal size and depth of activity but also because of the difference in species composition between the communities. As a means of interpreting the responses, the species present have been broadly classified in terms of their feeding strategy and sediment modification potential. The paper concludes by discussing the potential impact, in terms of effect on sediment transport, of selectively removing the different guilds (by pollution).
Citation
Mazik, K., & Elliott, M. (2000). The effects of chemical pollution on the bioturbation potential of estuarine intertidal mudflats. Helgoland Marine Research, 54(2-3), 99-109. https://doi.org/10.1007/s101520050008
| | |
| --- | --- |
| Journal Article Type | Conference Paper |
| Acceptance Date | May 14, 1999 |
| Publication Date | Sep 5, 2000 |
| Journal | HELGOLAND MARINE RESEARCH |
| Print ISSN | 1438-387X |
| Electronic ISSN | 1438-3888 |
| Publisher | Springer Verlag |
| Peer Reviewed | Peer Reviewed |
| Volume | 54 |
| Issue | 2-3 |
| Pages | 99-109 |
| DOI | https://doi.org/10.1007/s101520050008 |
| Keywords | Aquatic Science; General Earth and Planetary Sciences; Oceanography; General Environmental Science |
| Public URL | https://hull-repository.worktribe.com/output/391643 |
You might also like
Downloadable Citations