Physical and biological development of a newly breached managed realignment site, Humber estuary, UK
Mazik, K.; Smith, J. E.; Leighton, A.; Elliott, M.
Authors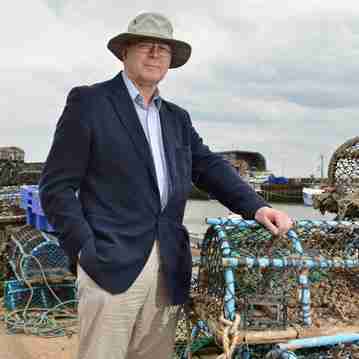 Professor Mike Elliott Mike.Elliott@hull.ac.uk
Emeritus Professor of Estuarine and Coastal Sciences/ Research Professor, Institute of Estuarine and Coastal Studies
Abstract
As part of the Humber flood defence upgrade works (Urgent works) undertaken by the Environment Agency, the Paull Holme Strays site was identified as one of twelve potential managed realignment sites within the Humber catchment. The site was breached in September 2003, creating 80 hectares of new intertidal habitat. Initial accretion monitoring commenced in December 2003 with annual surveys of invertebrate colonisation commencing in October 2004. The present study gives details of the physical development of the newly created mudflat within the site, together with invertebrate colonisation and benthic community change over time. Comparisons between the newly created habitat and the existing mudflat outside the old sea wall are made. The macrofaunal communities found within the area as a whole are considered to be characteristic of the area with low species diversity, high abundance and small body size. The community within the managed realignment site is still in an early successional stage with low abundance and diversity in comparison with other sites within this part of the Humber. However the community biomass increased considerably between 2004 and 2005. Colonisation within the managed realignment site is still primarily concentrated in the areas around the two breach sites and is thought to be restricted in other areas due to infrequent tidal inundation. © 2007 Elsevier Ltd. All rights reserved.
Citation
Mazik, K., Smith, J. E., Leighton, A., & Elliott, M. (2007). Physical and biological development of a newly breached managed realignment site, Humber estuary, UK. Marine pollution bulletin, 55(10-12), 564-578. https://doi.org/10.1016/j.marpolbul.2007.09.017
You might also like
Downloadable Citations