Sensitivity study for s process nucleosynthesis in AGB stars
Koloczek, A.; Thomas, B.; Glorius, J.; Plag, R.; Pignatari, M.; Reifarth, R.; Ritter, C.; Schmidt, S.; Sonnabend, K.
Authors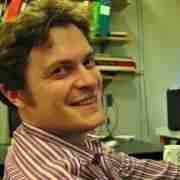 Abstract
In this paper we present a large-scale sensitivity study of reaction rates in the main component of the s process. The aim of this study is to identify all rates, which have a global effect on the s process abundance distribution and the three most important rates for the production of each isotope. We have performed a sensitivity study on the radiative ¹³C-pocket and on the convective thermal pulse, sites of the s process in AGB stars. We identified 22 rates, which have the highest impact on the s-process abundances in AGB stars.
| | |
| --- | --- |
| Publication Date | 2016-03 |
| Journal | Atomic data and nuclear data tables |
| Print ISSN | 0092-640X |
| Electronic ISSN | 1090-2090 |
| Publisher | Elsevier |
| Peer Reviewed | Peer Reviewed |
| Volume | 108 |
| Issue | March |
| Pages | 1-14 |
| APA6 Citation | Koloczek, A., Thomas, B., Glorius, J., Plag, R., Pignatari, M., Reifarth, R., …Sonnabend, K. (2016). Sensitivity study for s process nucleosynthesis in AGB stars. Atomic Data and Nuclear Data Tables, 108(March), 1-14. https://doi.org/10.1016/j.adt.2015.12.001 |
| DOI | https://doi.org/10.1016/j.adt.2015.12.001 |
| Keywords | Nucleosynthesis, S process, Sensitivity study, AGB star |
| Publisher URL | http://www.sciencedirect.com/science/article/pii/S0092640X15000492 |
| Copyright Statement | © 2015 The Authors |
| Additional Information | This article is maintained by: Elsevier; Article Title: Sensitivity study for process nucleosynthesis in AGB stars; Journal Title: Atomic Data and Nuclear Data Tables; CrossRef DOI link to publisher maintained version: http://dx.doi.org/10.1016/j.adt.2015.12.001; Content Type: article; Copyright: Copyright © 2015 The Authors. Published by Elsevier Inc. |
Files
Article.pdf (608 Kb)
PDF
Copyright Statement
© 2015 The Authors
You might also like
Downloadable Citations