Measurement of the MACS of Ta 181 (n, γ) at kT=30 keV as a test of a method for Maxwellian neutron spectra generation
Praena, J.; Mastinu, P.F.; Pignatari, M.; Quesada, J.M.; García-López, J.; Lozano, M.; Dzysiuk, N.; Capote, R.; Martín-Hernández, G.
Authors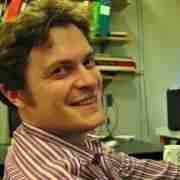 Abstract
Measurement of the Maxwellian-Averaged Cross-Section (MACS) of the Ta(n,γ)181 reaction at kT=30 keV by the activation technique using an innovative method for the generation of Maxwellian neutron spectra is presented. The method is based on the shaping of the proton beam to produce a desired neutron spectrum using the 7 Li(p,n) reaction as a neutron source. The characterization of neutron spectra has been performed by combining measured proton distributions, an analytical description of the differential neutron yield in angle and energy of the 7 Li(p,n) reaction, and with Monte Carlo simulations of the neutron transport. A measured value equal to 815±73 mbarn is reported for the MACS of the reaction Ta(n,γ)181 at kT=30 keV. The MACS of the reaction Au(n,γ)197 provided by KADoNiS has been used as a reference. © 2013 Elsevier B.V.
| | |
| --- | --- |
| Journal Article Type | Article |
| Publication Date | 2013-11 |
| Journal | Nuclear Instruments and Methods in Physics Research, Section A: Accelerators, Spectrometers, Detectors and Associated Equipment |
| Print ISSN | 0168-9002 |
| Publisher | Elsevier |
| Peer Reviewed | Peer Reviewed |
| Volume | 727 |
| Pages | 1-6 |
| APA6 Citation | Praena, J., Mastinu, P., Pignatari, M., Quesada, J., García-López, J., Lozano, M., …Martín-Hernández, G. (2013). Measurement of the MACS of Ta 181 (n, γ) at kT=30 keV as a test of a method for Maxwellian neutron spectra generation. Nuclear instruments & methods in physics research. Section A, Accelerators, spectrometers, detectors and associated equipment, 727, 1-6. https://doi.org/10.1016/j.nima.2013.05.151 |
| DOI | https://doi.org/10.1016/j.nima.2013.05.151 |
| Keywords | Nuclear and High Energy Physics; Instrumentation |
You might also like
Downloadable Citations