Magnetic array-templated method for fabrication of polymer nanoporous films
Ng, Jarryd Keng Gene; Rybchenko, Sergey I.; Lukaschuk, Sergei
Authors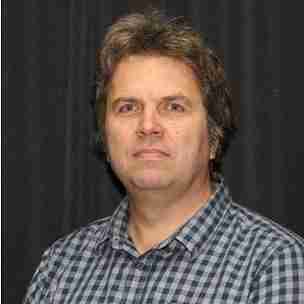 Abstract
This paper describes the development of a novel method of producing nanoporous polymeric membranes in a cost-effective and reproducible manner. The novelty of the technique hinges on the exploitation of a new type of sacrificial material & structures - self-assembled arrays of magnetic nanoparticles. The arrays are obtained through application of an external magnetic field to a thin layer of colloidal solution of superparamagnetic nanoparticles in a polymerizable monomer; this is followed by photopolymerisation. The resulting columnar structures form the pore templates which when selectively etched away leave an array of nanopores spanning across the polymeric film. The morphological characterisation of the nanopores by scanning electron microscopy and ionic conductivity revealed a very unusual sponge-like pore morphology. The applications which would benefit from the specific pore morphology and arrayed manufacturing are discussed.
Citation
Ng, J. K. G., Rybchenko, S. I., & Lukaschuk, S. (2020). Magnetic array-templated method for fabrication of polymer nanoporous films. Nano Express, 1(1), 010044. https://doi.org/10.1088/2632-959X/ab970b
Files
Published article (1.7 Mb)
PDF
Copyright Statement
© 2020 The Author(s). Published by IOP Publishing Ltd. Original content from this work may be used under the terms of the Creative Commons Attribution 4.0 licence. Any further distribution of<br /> this work must maintain attribution to the author(s) and the title of<br /> the work, journal citation and DOI.
You might also like
Downloadable Citations