Integrating natural and social sciences to manage sustainably vectors of change in the marine environment: Dogger Bank transnational case study
Burdon, Daryl; Boyes, Suzanne J.; Elliott, Michael; Smyth, Katie; Atkins, Jonathan P.; Barnes, Richard A.; Wurzel, Rüdiger K.
Authors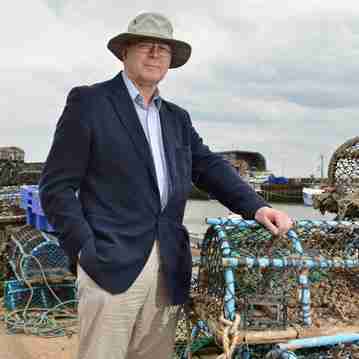 Professor Mike Elliott Mike.Elliott@hull.ac.uk
Professor of Estuarine and Coastal Sciences/ Research Professor, Institute of Estuarine and Coastal Studies
Professor Rudi Wurzel R.K.Wurzel@hull.ac.uk
Professor of Comparative European Politics and Jean Monnet Chair in European Union Studies.
Abstract
© 2015 Elsevier Ltd. The management of marine resources is a complex process driven by the dynamics of the natural system and the influence of stakeholders including policy-makers. An integration of natural and social sciences research is required by policy-makers to better understand, and manage sustainably, natural changes and anthropogenic activities within particular marine systems. Given the uncertain development of activities in the marine environment, future scenarios assessments can be used to investigate whether marine policy measures are robust and sustainable. This paper develops an interdisciplinary framework, which incorporates future scenarios assessments, and identifies four main types of evaluation needed to integrate natural and social sciences research to support the integrated management of the marine environment: environmental policy and governance assessments; ecosystem services, indicators and valuation; modelling tools for management evaluations, and risk assessment and risk management. The importance of stakeholder engagement within each evaluation method is highlighted. The paper focuses on the transnational spatial marine management of the Dogger Bank, in the central North Sea, a site which is very important ecologically, economically and politically. Current management practices are reviewed, and research tools to support future management decisions are applied and discussed in relation to two main vectors of change affecting the Dogger Bank, namely commercial fisheries and offshore wind farm developments, and in relation to the need for nature conservation. The input of local knowledge through stakeholder engagement is highlighted as a necessary requirement to produce site-specific policy recommendations for the future management of the Dogger Bank. We present wider policy recommendations to integrate natural and social sciences in a global marine context.
Citation
Burdon, D., Boyes, S. J., Elliott, M., Smyth, K., Atkins, J. P., Barnes, R. A., & Wurzel, R. K. (2018). Integrating natural and social sciences to manage sustainably vectors of change in the marine environment: Dogger Bank transnational case study. Estuarine, coastal and shelf science, 201, 234-247. https://doi.org/10.1016/j.ecss.2015.09.012
| | |
| --- | --- |
| Acceptance Date | Sep 28, 2015 |
| Online Publication Date | Oct 2, 2015 |
| Publication Date | Feb 5, 2018 |
| Deposit Date | Dec 9, 2015 |
| Publicly Available Date | Nov 23, 2017 |
| Journal | Estuarine, coastal and shelf science |
| Print ISSN | 0272-7714 |
| Electronic ISSN | 1096-0015 |
| Publisher | Elsevier |
| Peer Reviewed | Peer Reviewed |
| Volume | 201 |
| Pages | 234-247 |
| DOI | https://doi.org/10.1016/j.ecss.2015.09.012 |
| Keywords | Dogger Bank, Integrated marine management, Ecosystem services, Modelling tools, Future scenarios, Risk assessment |
| Public URL | https://hull-repository.worktribe.com/output/382294 |
| Publisher URL | http://www.sciencedirect.com/science/article/pii/S0272771415300901 |
| Additional Information | Authors' accepted manuscript of an article which has been accepted for future publication in: Estuarine, coastal and shelf science, 2015 |
Files
Article.pdf (1.1 Mb)
PDF
Publisher Licence URL
http://creativecommons.org/licenses/by-nc-nd/4.0/
Copyright Statement
© 2016, Elsevier. Licensed under the Creative Commons Attribution-NonCommercial-NoDerivatives 4.0 International http://creativecommons.org/licenses/by-nc-nd/4.0/
You might also like
Downloadable Citations