Electroluminescence from individual InAs self-assembled quantum dots
Itskevich, I. E.; Rybchenko, S. I.; Itskevich, Igor; Stoddart, S.T.; Rybchenko, S.I.; Tartakovskii, I.I.; Eaves, L.; Parnell, S.; Main, P.C.; Henini, M.
Authors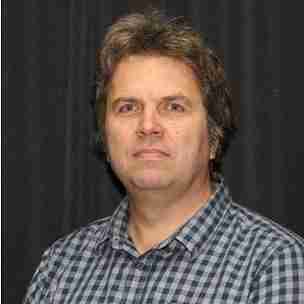 Abstract
Emission lines from individual InAs self-assembled quantum dots (SAQD) have been observed in electroluminescence spectra from small-area p-i-n light-emitting-diode heterostructure devices containing an embedded layer of SAQD. In the energy range which corresponds to the blue edge of the luminescence from the dot ensemble, the lines emerge from a zero background with increasing positive bias, a signature that each line is due to exciton recombination from an individual dot. In magnetic field parallel to the growth direction, each line splits into two Zeeman components which exhibit pronounced circular polarizations. The measured value of the g-factor and the observed diamagnetic shift are in good agreement with earlier data obtained from photoluminescence spectroscopy.
Citation
Itskevich, I., Stoddart, S., Rybchenko, S., Tartakovskii, I., Eaves, L., Parnell, S., …Henini, M. (2000). Electroluminescence from individual InAs self-assembled quantum dots. Physica status solidi. A, Applied research, 178(1), 307-311. https://doi.org/10.1002/1521-396X%28200003%29178%3A1%3C307%3A%3AAID-PSSA307%3E3.0.CO%3B2-Y
You might also like
Downloadable Citations