Modeling and analysis of intraband absorption in quantum-dot-in-well mid-infrared photodetectors
Hong, B. H.; Rybchenko, S. I.; Itskevich, I. E.; Haywood, S. K.; Tan, C. H.; Vines, P.; Hugues, M.
Authors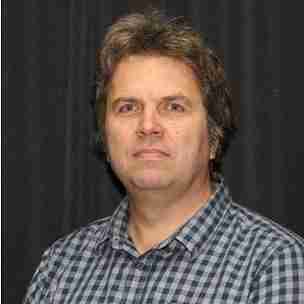 Abstract
Intraband absorption in quantum-dot-in-a-well (DWELL) mid-infrared photodetectors is investigated using photocurrent spectroscopy and computationally cost-effective modeling linked to experimental data. The DWELL systems are challenging for modeling the electronic structure, which involves both discrete levels and the continuum energy spectrum. We show that the latter can be successfully approximated by a quasi-continuum in a large three-dimensional (3D) quantum box in which the electronic structure is calculated in the effective mass approximation using the finite element method. Experimental and simulated spectra show good agreement with each other, which justifies using the modeling for analysis of the experimental data. In particular, the origin of the peaks and the dot parameters, such as composition are deduced. Effects of dot composition and shape on the intraband absorption spectra are also predicted. Our model proves to be a useful tool in designing and analyzing advanced DWELL structures for any realistic 3D quantum dot geometry. © 2012 American Institute of Physics.
Citation
Hong, B. H., Rybchenko, S. I., Itskevich, I. E., Haywood, S. K., Tan, C. H., Vines, P., & Hugues, M. (2012). Modeling and analysis of intraband absorption in quantum-dot-in-well mid-infrared photodetectors. Journal of applied physics, 111(3), 033713. https://doi.org/10.1063/1.3684603
You might also like
Downloadable Citations