Applicability of the kp method to modeling of InAs/GaSb short-period superlattices
Hong, B. H.; Rybchenko, S. I.; Itskevich, I. E.; Haywood, S. K.; Intartaglia, R.; Tasco, V.; Rainò, G.; De Giorgi, M.
Authors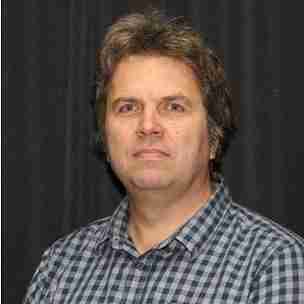 Abstract
We investigate the long-standing controversy surrounding modeling of the electronic spectra of InAs/GaSb short-period superlattices (SPSLs). Most commonly, such modeling for semiconductor heterostructures is based on the kp method. However, this method has so far failed to predict the band structure for type-II InAs/GaSb SPSLs. Instead, it has systematically overestimated the energy gap between the electron and heavy-hole minibands, which led to the suggestion that the kp method is inadequate for these heterostructures. Our results show that the physical origin of the discrepancy between modeling and experimental results may be the graded and asymmetric InAs/GaSb interface profile. We have performed band-structure modeling within the kp method using a realistic interface profile based on experimental observations. Our calculations show good agreement with experimental data, both from our own measurements and from the published literature. © 2009 The American Physical Society.
Citation
Hong, B. H., Rybchenko, S. I., Itskevich, I. E., Haywood, S. K., Intartaglia, R., Tasco, V., …De Giorgi, M. (2009). Applicability of the kp method to modeling of InAs/GaSb short-period superlattices. Physical review B: Condensed matter and materials physics, 79(16), 165323-1-165323-4. https://doi.org/10.1103/PhysRevB.79.165323
Files
Article.pdf (258 Kb)
PDF
Copyright Statement
©2009 American Physical Society
You might also like
Downloadable Citations